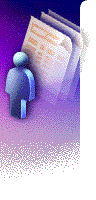 Buy the paper version:
Buy "Ten more days":
A fiction about two young people having to flee Atlantis going under.

Was This Atlantis?
Examination of the possible location and the reason of its disappearance.
Version Française.

---

Be welcome on this site.
T

he author engages in "Was this Atlantis" to a comprehensive analysis of the likelihood that the disappearance of Atlantis mentioned by Plato, and the flood mentioned in both by the bible and Plato, would be due to one and same cataclysm occurred twelve thousand years ago. The facts do not stop at the myths and legends, but there are also the mammoths of Siberia where some of them have been frozen alive with the non-digested food in their stomachs. There is also a strange correlation between dates of events that seem to indicate one and the same period. And not to forget the strange asymmetry in the center of the icecap of the ice age with the North Pole today........




© Wolter SMIT 2007





---

Wolter SMIT was born on 16 October 1945 in the Netherlands, and lived in Switzerland from 1971 to 1995, where he worked as a computer engineer at a computer manufacturer before starting his own business in 1989. In 1995 he came to live in France, in the place where he currently resides. In 2006 he had stopped all work as an IT professional, and it's this year that he has picked up the subject of Atlantis, which he started in the early 90s.




---
Reminder! This text is protected by the laws of copyright. The Code of Intellectual Property of France allowing, under Article L 122-5,2 and 3, on the one hand, that "copies or reproductions strictly reserved for private use and not intended for collective use" and, secondly, that the analysis and short quotations for the purposes of example or illustration, "any representation or reproduction in whole or in part without the express consent of the author or his entitled or which is unlawful" (art L 122-4). This representation or reproduction, by any means whatsoever, therefore constituted an infringement punishable by articles L 335-2 et seq of the Code of Intellectual Property of France.
---